We also produce the Automatic Screw Making/Assembling Machine combine with CCD (Charge Coupled Device) Auto-Vision Inspection/Sorting System to recognize the N.G. products (fail products) for special purpose applications. Our Automatic Screw Making/Assembling Machines are including the following functions:
29-1) Inspect the different screw heads (size, shape, logo on the head surface.....), and length & screw pitch....... . the inspection capacity is above 500 pieces/minute.
29-2) Fully Automatic Assembling for screw + washer and screw + rubber ring/ plastic ring + stainless steel covers (for outdoor using, to prevent rust). This Machine is AUTOMATIC, and the production capacity is above 200~600 pieces/minute.
29-3) All series Automatic Screw/Connectors Making/Assembling Machines. If you have any inquiry regarding the Screw/Connectors, please advise us freely.
Based on more than 30 years experience, we are supplying the advanced and effective machines, to process for the precise and fast mass production. Our customers are worldwide now.

We are always provide the quality machines to meet customers' requirement with reasonable price, and in time delivery. Any special designs and comments are welcome, please contact us for details.

1) Turning, Tapping, Milling, & Drilling machine, Key Making Machine
2) Special Designed Multi-Sides Processing Machine
3) Grooving, Secondary Processing Machine, etc..
4) Stud Welding Machine
5) Robot Automatic Machine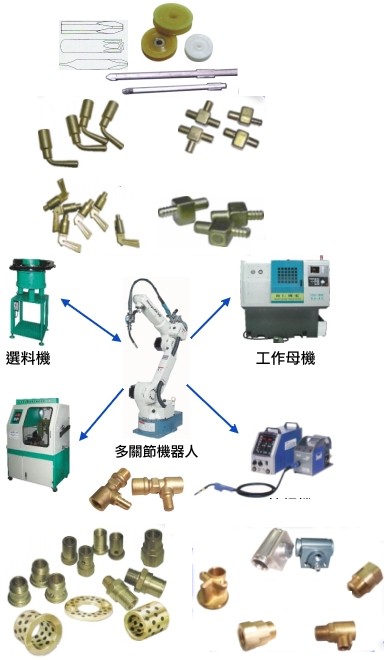 6) Assembly Automation Systems, Robot Automation & Mechanical Handling Equipment & Assembly System and Automatic Machine
7) Tool Bit Processing Machine, Bolt, Nut Processing Machine, Tapping, Turning, Milling, Drilling Machines
8) BIT, Screwdriver Producing Line, BIT Whole-Plant Machines (Typewriter, Screwdriver BIT Forming Machine ,Turning Machine ,Drilling Machine)
9) Expanded Screw Producing Line, Expansion Screw Machines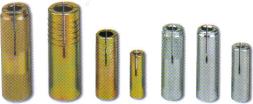 10) Hexagon Wrench Machines, Hexagonal Stock Producing Line, Ball Machine ,Type Bend Machine
11) Car, Motorcycle, Knitter, Hardware Screw Lock, Hand-Tool Component, Cutting, Milling And Drilling Automatic Equipments.
12) Special Standard Twice Processing Machine
13) Multi-Face Turning Machine
14) Tie-Rod-End Processing Machine
15) Nut Groove-Milling Machine
16) Screwdriver Making Machines
17) Two-Side Processing Machine
18) Tapping Machine ,Anchor Grooving Machine
19) Deep-Hole Drill-Processing Machines
20) Disc Type Gear-End Deburring Machines
21) 4-Spindle Deep-Hole Drilling Machine
22) Letter Roll Imprinting Machine
23) Traditional Screwdriver Making Machine (Double ended/Single Ended)
24) CNC Multipurpose Screwdriver Making Processing Machine (Double ended/Single Ended) Patented
Designed for one-cycle single/double-sided processing of screwdrivers, bits, and L-handle wrenches. Make multi-products in the same machine.

Functions: Workpieces==>Turning==>Slotting==>Letter Imprinting==>Wing==>Shaping==>L-Shaping==>One-Cycle Single/Double-Sided Processing

Advantages:
1. One features multifunction, saving labor, and processing space and time.
2. Handles processing of small-volume, large-variety high-grade products.
3. Stable processing quality, easy to operate even for novice operators.

25) High-Performance CNC Automatic Lathe Series
Models: Standard, economy, special-purpose and OEM models; designed for processing various small and large hardware items.

26) Table-top Lathe
Models: C-axis-controlled models, human-machine-interfaced models, and NC/hydraulic/pneumatic/semiautomatic/automatic models.
Designed for processing irregularly-shaped workpieces and hardware items in small or large quantities.

27) NC/CNC Drilling & Milling Machine (with index device)
Designed for manufacturers of quick connectors, locks, and self-lubricating bearings.

28) Letter Roll-Imprinting Machine
Designed for manufacturers of bathroom fittings, electronics, electrical engineering products, hardware items, and bearings.
29) Screw & Nut Painting Coating Machine Systems / Compact automatic surface spraying system
30) Screw & Nut Packaging / Packing Machine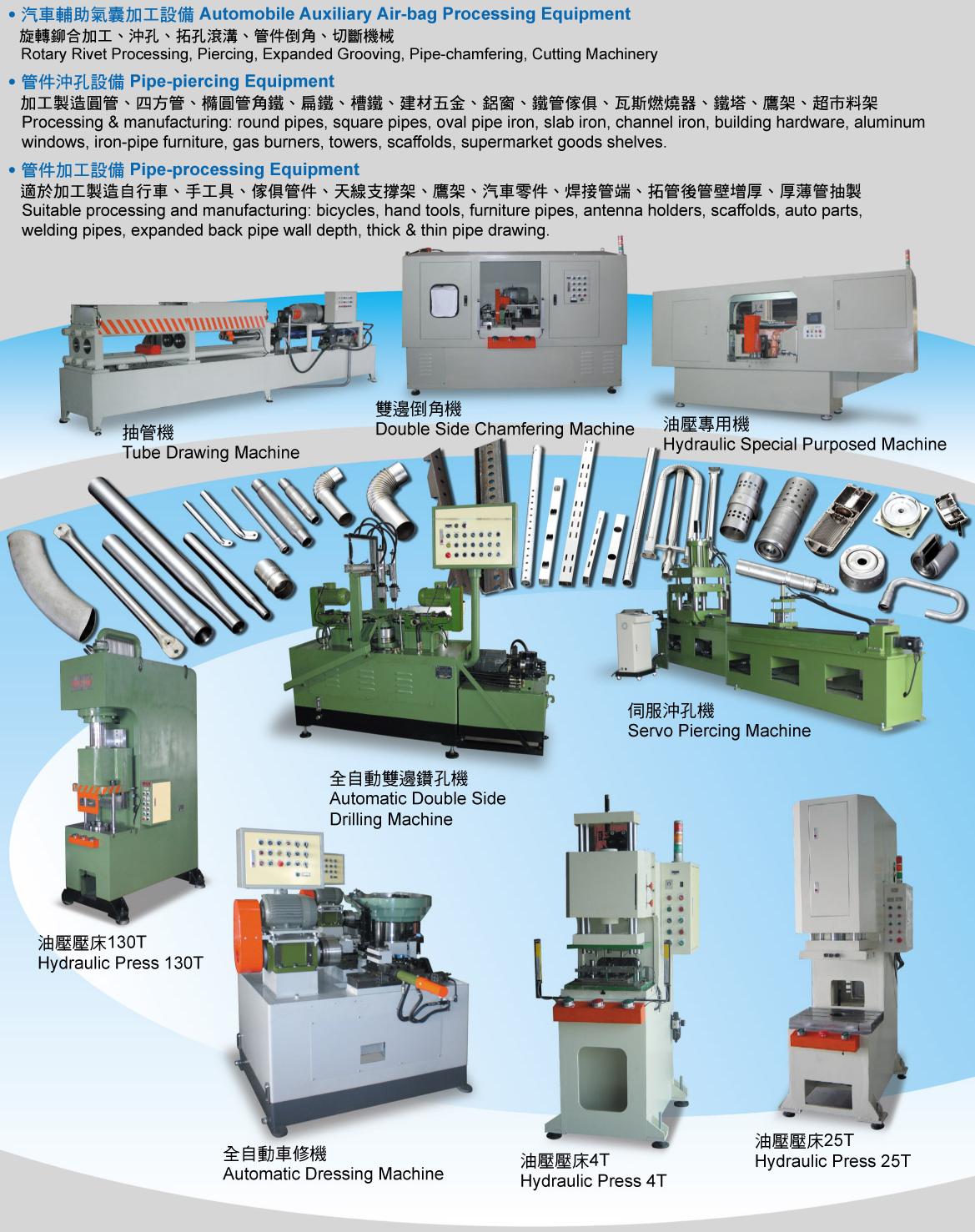 STUD WELDING MACHINE/MOUNTING RIVETED FINISHING TROWEL MAKING MACHINE
Products: MOUNTING RIVETED FINISHING TROWEL, DOUBLE SHANK FUNNY FRESNO.....
GOLDEN STAINLESS STEEL BLADE, BROKEN-IN EDGES, RIVETS MOUNTED THROUGH ALUMINUM SHANK AND BLADE, GIVES UP MORE HOLDING POWER, SOFT-GRIP HANDLE.
We provide TOTAL SOLUTION.
Hand Tool Bits Making Machine:
Universal-multi turning machine is qualified to process various hand tool bits making, by fast and Mass production.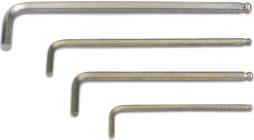 Groove-milling Machine
Screwdriver Bit Making Machine:
Including: Groove-milling machine, turning machine, etc. We supply the completed whole plant processing machines, designed or OEM required by your need.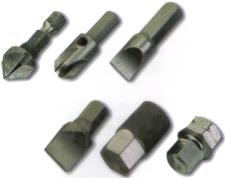 Metallic Processing Machinery
Special-Purpose Machine:
2-side processing machine are designed for special requirement for metal processing. Special purpose machines include 2-side processing machine, horizontal deep-hole drilling machine, copy machine, Nut groove milling machines, etc. For special nut, bolt, Auto part, industrial part, etc.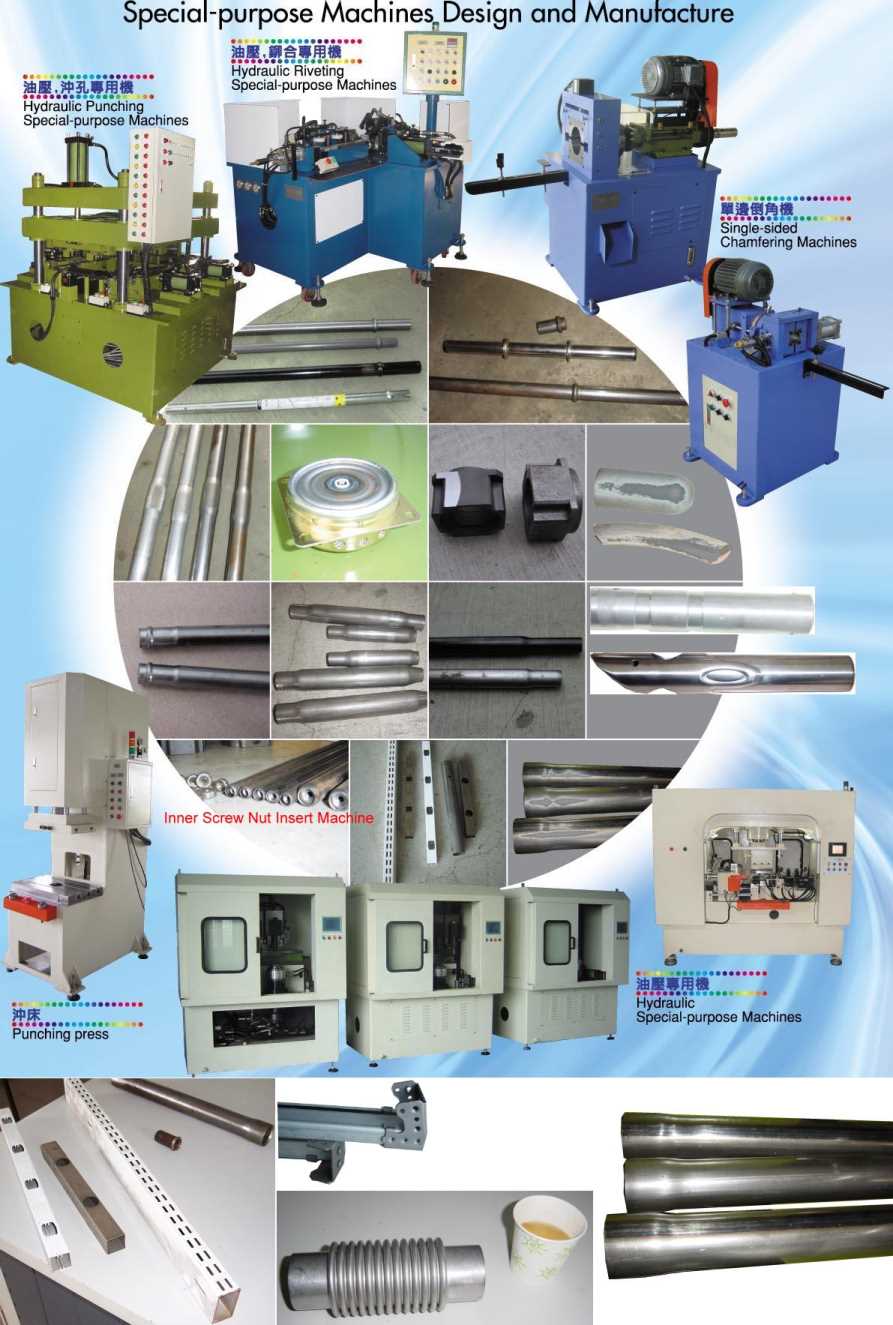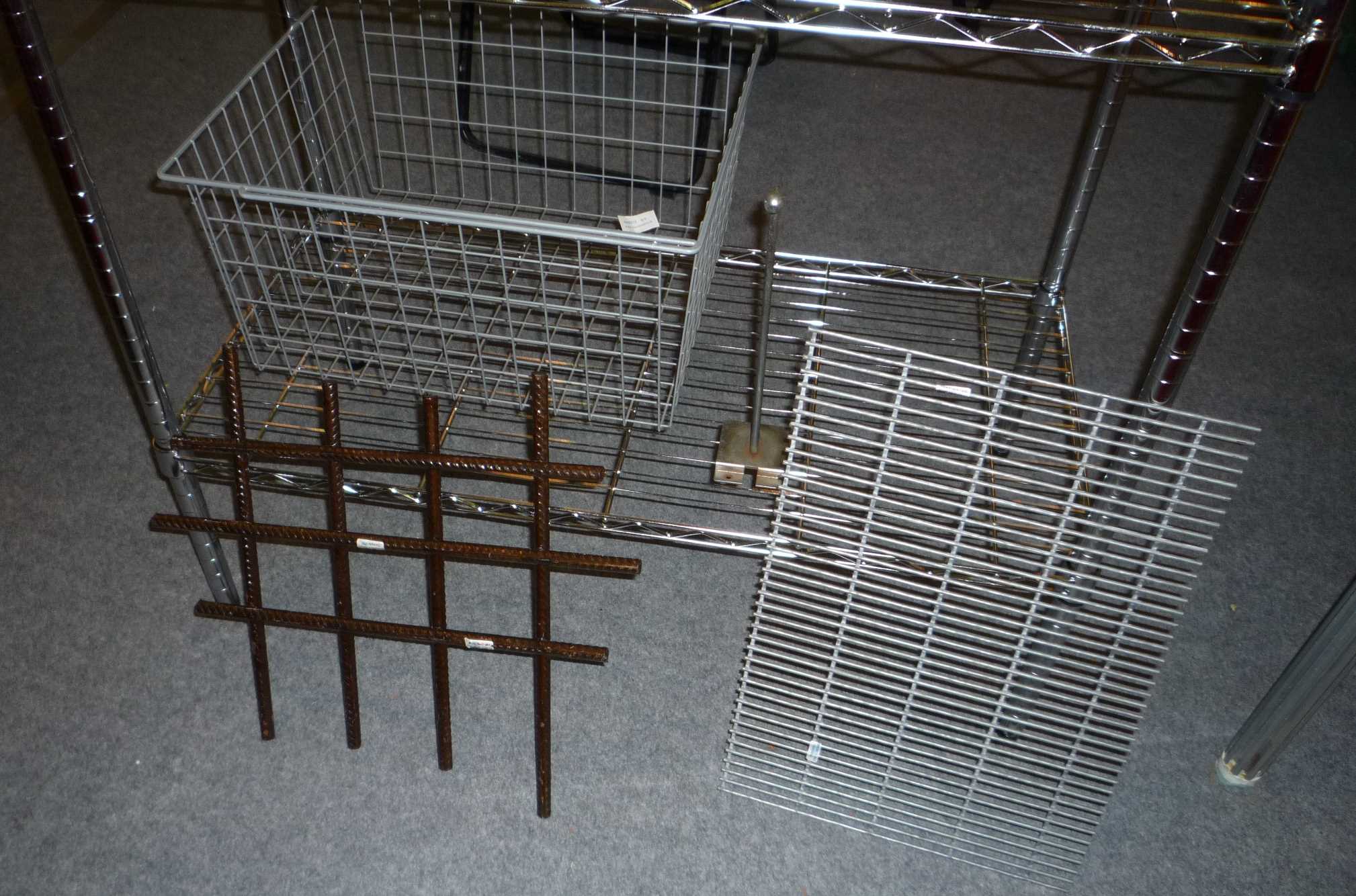 wire mesh machine, wire mesh welding machine, wire forming machines, mesh welders, flash butt welding machines, micro computer weld controls, air pressure seam welding machine and so on.
Clinch Machine