Spring Coiling Machine ,precision tube bending machines, screw machines, cold heading, wire forming, tube bending equipment, chain bending tools, bending tube, coiling machines, spring testing, wire forming equipment, threading machines, wire forming tools, wire straightening, staple forming machines, spring machines, spring force testing, spring coilers, staple machines, wire processing, cnc spring, spring grinders, nail making machines, bolt threading, metal hose machines, chain making, chain bending, chain welding, staple machines, wire buttwelding, paperclip machines, bar shearing machines, tube shearing machines, fencing machines,Wire Hanger Machine - Automatic Wire Hanger Making Machine(CHF-1), machine, automatic machine, hanger making machine, Special Purpose Machines, Wire Forming Machines, Wire Hanger Making Machines, hanger machine, wire forming machine, drying cleaner machine, textile machine, whole plant machine, turnkey project machine, process machinery, Dryers, Drying Equipment, Cooling / Freezing / Drying Machine, Machinery for Professional use, Taiwan Special Purpose Machine,, alloy steel wire & rod, wire forming machines, hanger making machinery
CNC Bend Wire Forming Machine CS-100 NEW
CF-30TT Automatic Forming Machine with Thread Rolling Machine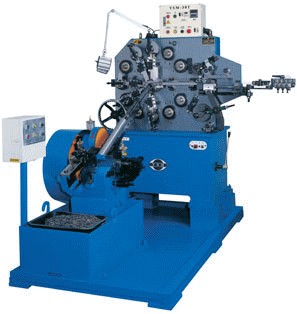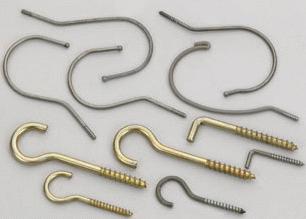 MODEL

CF-30T + Thread Rolling Machine

Length of Wire Feeding

200mm

Hardness of Wire (CARBON)

80(CARBON)

Wire Size

0.6-3.0mm

Maximum of 6.5mm available

Processing Speed

200 springs per minute

Slide Power

1500kg

Motor Rating

3HP / 3.7KW
CisFun-CNC-L26T STRIP AND WIRE FORMING MACHINE
CisFun-CNC-L26T suit all kinds of strips and wires and it can produce all kinds of springs, electron, electric appliances and parts of machine. To use the slide and press to proceed process things. Even parts or spring are complex that CisFun-CNC-L26T process just one time.

It keeps the traditional machines' advantage. It combines with computer and servo. It has been controlled by three axes. So length of wire feeding is unlimited. CisFun-CNC-L26T's range of production is wide.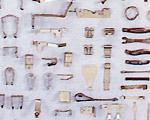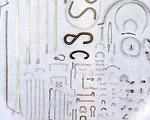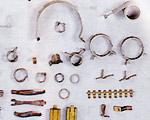 Gardening - Flower Stands - Furniture, Gates, Fences
MODEL

CisFun-CNC-L26T
Breed processing
Wire Size (Wire Diameter)
0.6-2.5mm
Width of Strip wire
30mm
Thickness of Strip Wire
0.3-1.2mm
Hardness of wire
80(CARBON)
Length of wire Feeding
No Limit
Processing Speed
200 pcs/min
Pressure
Punching Pressure
8.5 TON
Slide Power
1.5 TON
Processing Type
Slide Type
37 mm
Press Processing Type
12 mm
Power
Cam Axis
4.5HP(3.5KW)
Feeding Axis
2.0HP(1.5KW)
Press
4.5HP(3.5KW)
Coil Heat
0.5HP(400W)
Machine
Appearance Size
2250x780x1800m/m
Weight
2500kg
CisFun-L26T STRIP AND WIRE FORMING MACHINE
CisFun-L26T Automatic Modeling Machine that can produce all kinds of electronic spins and parts. Even parts or springs are complex that CisFun-L26T can process ones just one time. Speed is fast.
High precision and less scrap. It suits all kinds of strips and wires.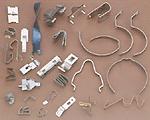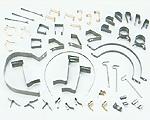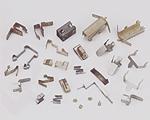 | | |
| --- | --- |
| MODEL | CisFun-L26T |
| Length of wire Feeding | 200mm |
| Hardness of wire | 80(CARBON) |
| Wire Size | 0.6-2.5mm |
| Width of Strip wire | 30mm |
| Thickness of Strip Wire | 0.3-1.2mm |
| Punching Pressure | 8500kg |
| Processing Speed | 200rpm |
| Slide Power | 1500kg |
| Motor Rating | 5HP/3.7KW |
| Packing Dimensions | 1680x990x1900 m/m |
| Gross Weight | 1500kg |
Wire Hanger Machine - Automatic Wire Hanger Making Machine
This is a fully-automated wire hanger making machine that can conduct fast production of different sizes and shapes of wire hangers.
The space needed for the installation of the machine (including main frame and wire feeding stands) is around 7-meter long and 3-meter wide.
Wire Feeding Stand: The stand comes in two kinds, one is FS 1 HP type that has a loading capacity of 300kgs of iron wire and the other is FS 2HP type that has loading capacity of 1,000kgs of iron wire. This wire feeding stand can operate automatically.