screwdriver machine, screwdriver machines, screwdriver machinery,synthetic process machines(machine center), chamfering machines, transmission axle for automobile, nuts formers, cnc turning center, automatic thread slotting machine , Longevity Shiao Machinery,assembly automation, automatic assembly and test machine, modular factory automation systems, automated production assembly equipment, robot automation, industrial automation, robotic production cell, automotive assembly automation, mechanical handling, pick and place, production machine, special purpose assembly automation machine, assembly system and assembly automation, modular factory assembly automation and test machine system, robot assembly automation systems, industrial automation, automotive assembly system, mechanical handling, pick and place, special purpose machine, component handling,custom built machines, transfer conveyor systems,Metallic Processing Machinery,Universal Turning Machinery,SY-60, Description, Features, Details,Groove Milling Machine,, Hardware,LOCKS,TOOLS,NAILS,SCREWS AND FASTENERS,Hardware & Machinery,Metal Hardware,Metals,Mineral,Molds,Steel,Machinery & Industrial Supplies,Pioneer
Likest Corporation CisFun Technology Corp. OEM/ODM WELCOME GO TO NEW PAGE
Maquinarias para procesar los artículos de la ferretería con propósitos, objetivos y adaptaciones especiales. Máquinas de procesos secundarios. Crea un nuevo perspectivo para la industria ferretera.
CNC Multipurpose Screwdriver Making Processing Machine (Double ended/Single Ended) Patented
Designed for one-cycle single/double-sided processing of screwdrivers, bits, and L-handle wrenches. Make multi-products in the same machine.

Functions: Workpieces==>Turning==>Slotting==>Letter Imprinting==>Wing==>Shaping==>L-Shaping==>One-Cycle Single/Double-Sided Processing

Advantages:
1. One features multifunction, saving labor, and processing space and time.
2. Handles processing of small-volume, large-variety high-grade products.
3. Stable processing quality, easy to operate even for novice operators.

Traditional Screwdriver Making Machine (Double ended/Single Ended)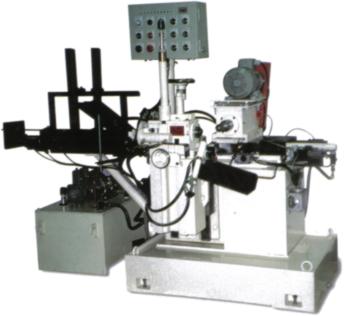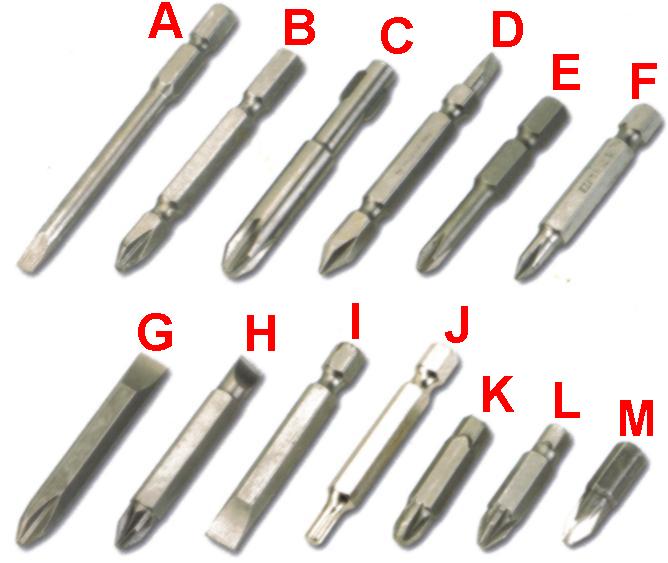 Screwdriver Bit Making Machine:
Including: Groove-milling machine, turning machine, etc. We supply the completed whole plant processing machines, designed or OEM required by your need.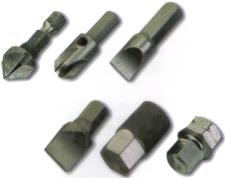 Máquina para ensamblar, unir la arandela de EPDM (Caucho etileno-propileno-dieno) con el tornillo.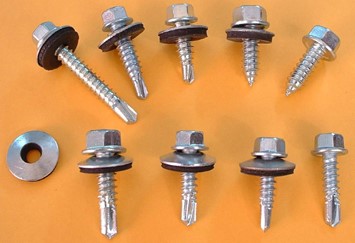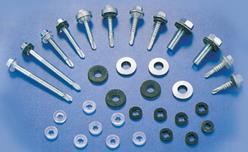 Máquina para hacer tornillo.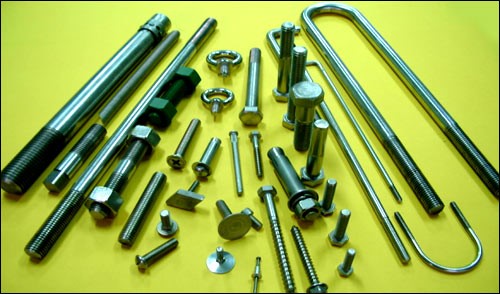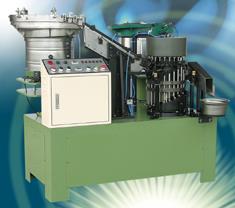 Expanded Screw Producing Line, Expansion Screw Machines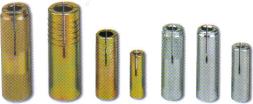 self tapping screw

screw (all kinds of allen, hexagonal in varying, steels, ropes and measures)

screw (all types of plugs in various entries, ropes, steel and measures)

heavy hex nuts ASTM A194 2H

hex Structural bolts A325

washer (flat, spring lock, F436)

stainless steel products (Hexagon head bolts, hexagon socket head)

allen (hexagon socket head, cap screws)

hex nut (hex, locknut, t nut wing nut)

tapping screws (flat head phillips, pan head, dry wall, klat)

retaining rings (for shafts, for bores, washers for shafts)

hexagonal screw (G2 y A325)
Ofrecemos soluciones y productos para mecanismos de abrochar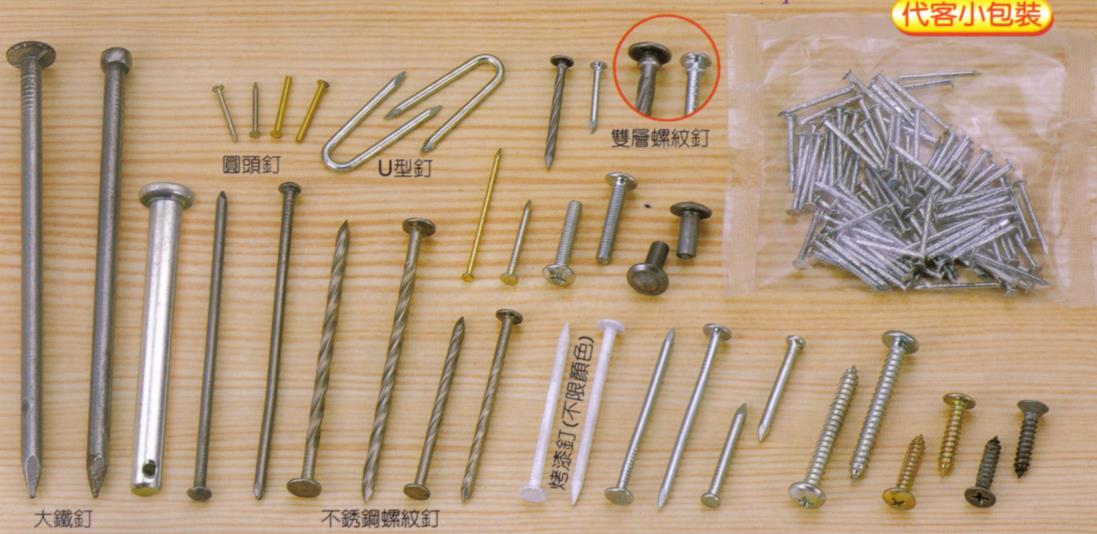 Somos especializados en procesar la variedad de maquinarias para manufacturar: Barrena, Destornillador, Atornillador, Pernos, Cerrojos, Tuercas, Barras o barrotes de uso automovilístico, Componentes metálicos de uso industrial, etc. Maquinarias a la adaptación del cliente basada en CNC controlador: tipo C y doble columna.
Somos por igual profesionales en manufacturar maquinarias sobre mecanismos de abrochar, de cierre, presilla, cerrojo y máquinas de diseños especiales para procesos secundarios. Asimismo hemos vendido mas de 14500 set de maquinarias a nivel mundial.
Nuestros productos incrementan capacidad de producción de los fabricantes de herramientas manuales y ayudarlos a realizar gran cantidad de trabajo.

Functions: Handles spot, linear, planar, arc, and special-shape processing.................
Nuestros productos son diseñados para aquellos quienes prestan servicios de taladrar, terraja de roscar, remache, soldadura, deshacer pegamentos, servicio de montaje. Tenemos una extensa gama de productos los cuales incluyen máquina CNC especial de torno para barrena, máquina fresadora para barrena, máquina para barrenas auxiliares, máquina especial de torno, máquina fresadora especial, máquina especial auxiliar, máquina CNC de torno y muchos más....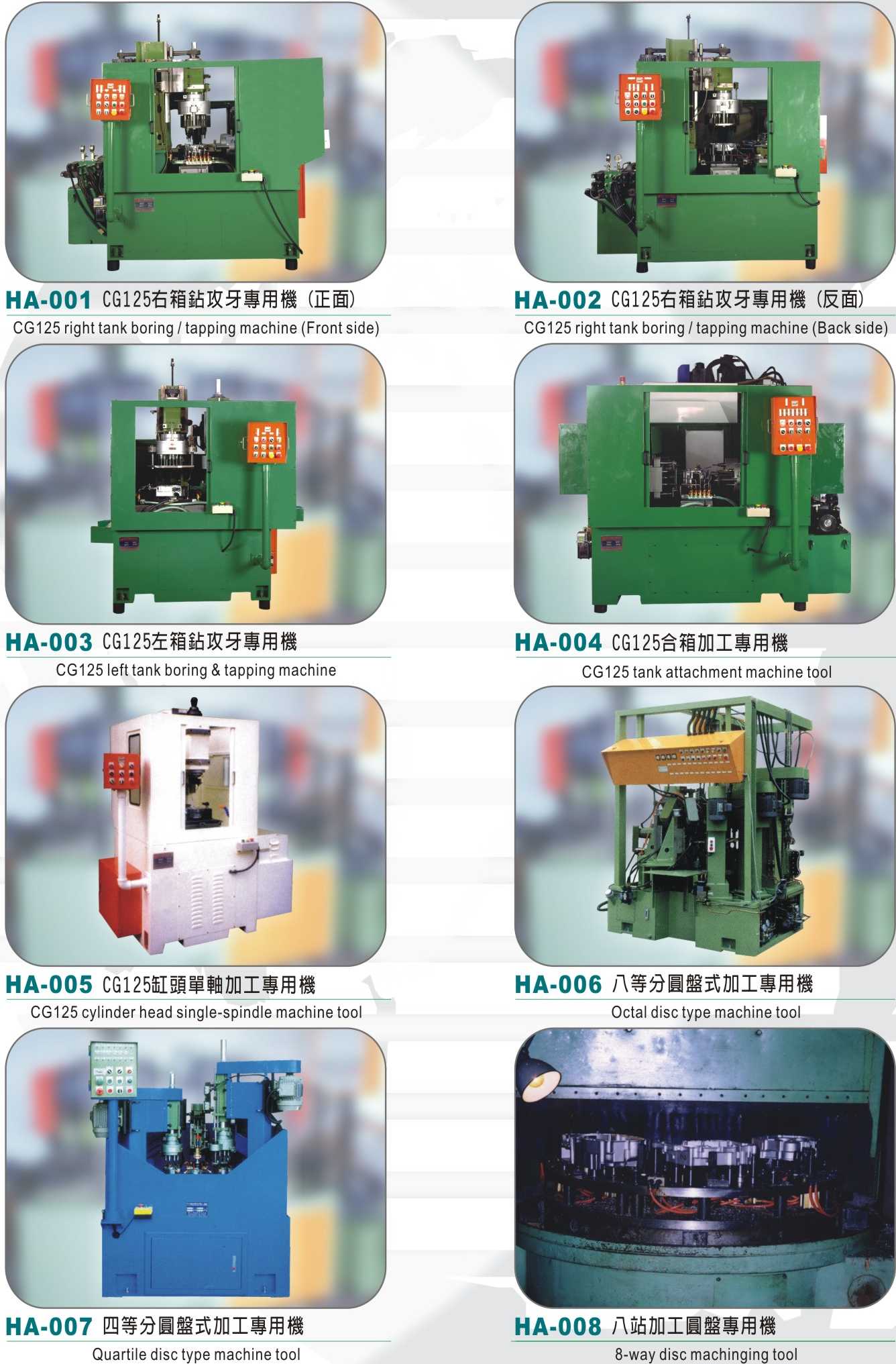 1) Turning, Tapping, Milling, & Drilling machine, Key Making Machine
2) Special Designed Multi-Sides Processing Machine
3) Grooving, Secondary Processing Machine, etc..
4) Stud Welding Machine
5) Robot Automatic Machine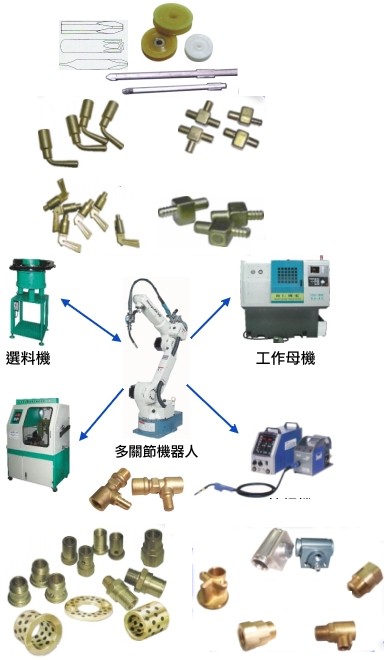 6) Assembly Automation Systems, Robot Automation & Mechanical Handling Equipment & Assembly System and Automatic Machine
7) Tool Bit Processing Machine, Bolt, Nut Processing Machine, Tapping, Turning, Milling, Drilling Machines
8) BIT, Screwdriver Producing Line, BIT Whole-Plant Machines (Typewriter, Screwdriver BIT Forming Machine ,Turning Machine ,Drilling Machine)
9) Hand Tool Bits Making Machine:
Universal-multi turning machine is qualified to process various hand tool bits making, by fast and Mass production.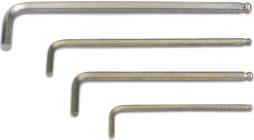 10) Hexagon Wrench Machines, Hexagonal Stock Producing Line, Ball Machine ,Type Bend Machine
11) Car, Motorcycle, Knitter, Hardware Screw Lock, Hand-Tool Component, Cutting, Milling And Drilling Automatic Equipments.
12) Special Standard Twice Processing Machine
13) Multi-Face Turning Machine
14) Tie-Rod-End Processing Machine
15) Nut Groove-Milling Machine
16) Screwdriver Making Machines
17) Two-Side Processing Machine
18) Tapping Machine ,Anchor Grooving Machine
19) Deep-Hole Drill-Processing Machines
20) Disc Type Gear-End Deburring Machines
21) 4-Spindle Deep-Hole Drilling Machine
22) Letter Roll Imprinting Machine
23) Special-Purpose Machine:
2-side processing machine are designed for special requirement for metal processing. Special purpose machines include 2-side processing machine, horizontal deep-hole drilling machine, copy machine, Nut groove milling machines, etc. For special nut, bolt, Auto part, industrial part, etc.
24) Metallic Processing Machinery
25) High-Performance CNC Automatic Lathe Series
Models: Standare, economy, special-purpose and OEM models; designed for processing various small and large hardware items.

26) Table-top Lathe
Models: C-axis-controlled models, human-machine-interfaced models, and NC/hydraulic/pneumatic/semiautomatic/automatic models.
Designed for processing irregularly-shaped workpieces and hardware items in small or large quantities.

27) NC/CNC Drilling & Milling Machine (with index device)
Designed for manufacturers of quick connectors, locks, and self-lubricating bearings.

28) Letter Roll-Imprinting Machine
Designed for manufacturers of bathroom fittings, electronics, electrical engineering products, hardware items, and bearings.
29) Automatic Screw Making/Assembling Machine
 
We also produce the Automatic Screw Making/Assembling Machine combine with CCD (Charge Coupled Device) Auto-Vision Inspection/Sorting System to recognize the N.G. products (fail products) for special purpose applications. Our Automatic Screw Making/Assembling Machines are including the following functions:
29-1) Inspect the different screw heads (size, shape, logo on the head surface.....), and length & screw pitch....... . the inspection capacity is above 500 pieces/minute.
29-2) Fully Automatic Assembling for screw + washer and screw + rubber ring/ plastic ring + stainless steel covers (for outdoor using, to prevent rust). This Machine is AUTOMATIC, and the production capacity is above 200~600 pieces/minute.
29-3) All series Automatic Screw/Connectors Making/Assembling Machines. If you have any inquiry regarding the Screw/Connectors, please advise us freely.
Based on more than 30 years experience, we are supplying the advanced and effective machines, to process for the precise and fast mass production. Our customers are worldwide now.

We are always provide the quality machines to meet customers' requirement with reasonable price, and in time delivery. Any special designs and comments are welcome, please contact us for details.
(30) Groove-milling Machine
(31) Machined and turning parts/ SEMS Screw/ Self-drilling screw
(32) Máquina para roscar tuercas: máquina de 2 ejes para roscar tuercas circulares, rectangulares, no estándar hexagonal tuerca or tuercas especiales.

(33) Máquina enderezadora y cortadora (cortalambre) de alambres.
(34) Máquina enderezadora de barras, tornillos y pernos.
(35) Herramientas para mecanismos de abrochar.
(36) STUD WELDING MACHINE/MOUNTING RIVETED FINISHING TROWEL MAKING MACHINE
Products: MOUNTING RIVETED FINISHING TROWEL, DOUBLE SHANK FUNNY FRESNO.....

GOLDEN STAINLESS STEEL BLADE, BROKEN-IN EDGES, RIVETS MOUNTED THROUGH ALUMINUM SHANK AND BLADE, GIVES UP MORE HOLDING POWER, SOFT-GRIP HANDLE.

We provide TOTAL SOLUTION.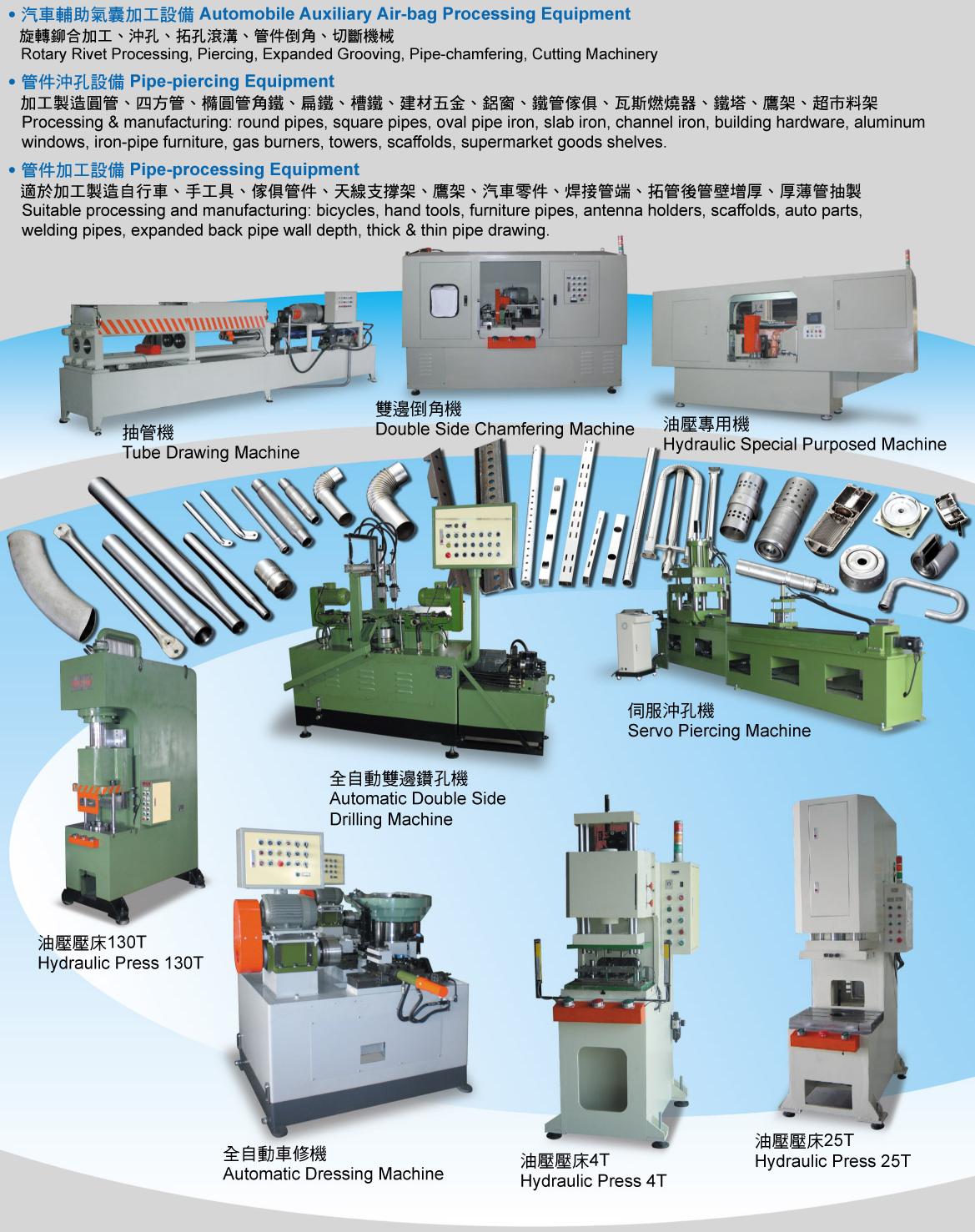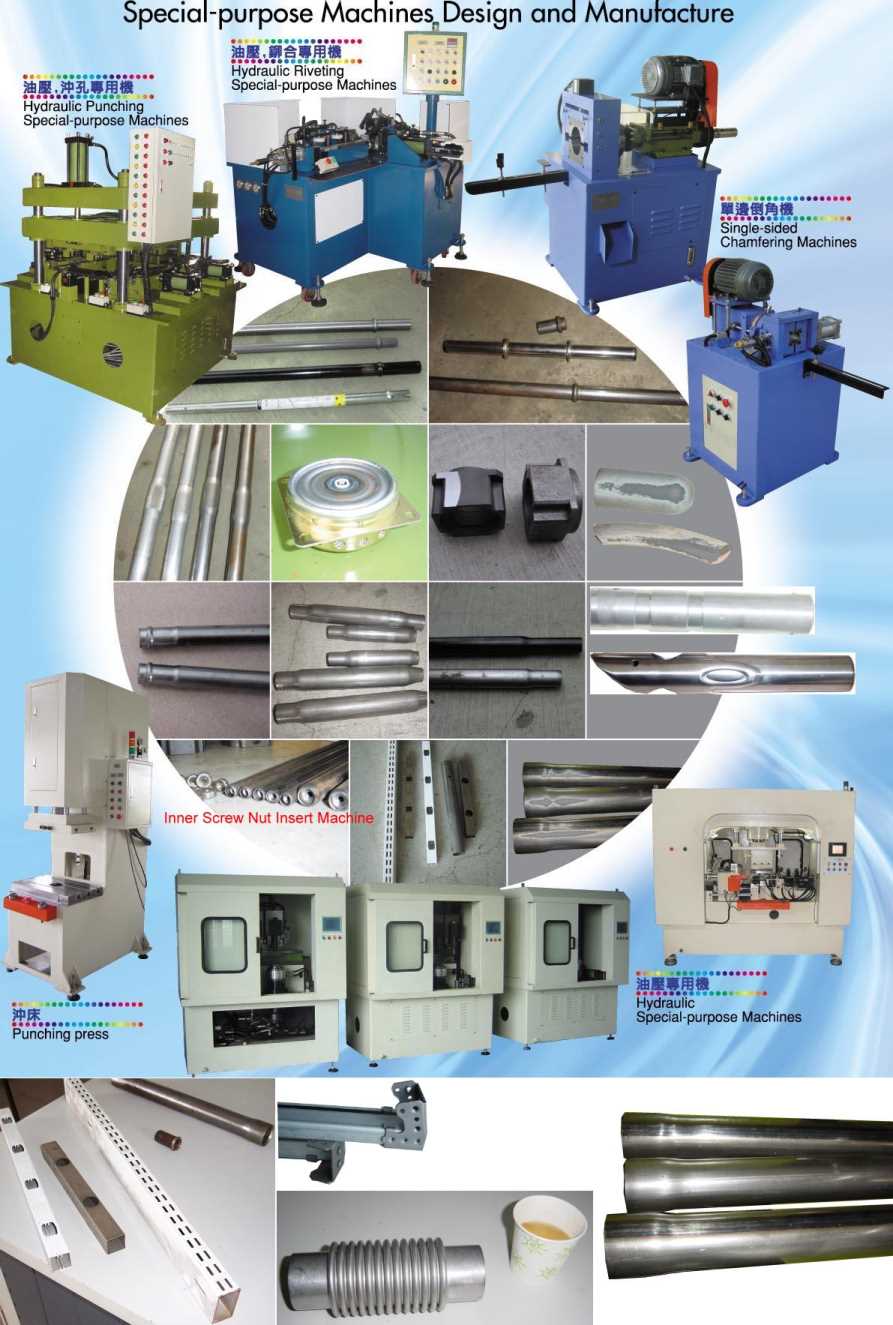 Clinch Machine
Contact