Feature:
Working Process:
1) The pipe is loaded on the loading station (built using columns and V-support at the top. The pipe is about 1.3m height from the floor - Concentric to the swaging machine
2) The pipe is pushed to the swaging machine hydraulically.
3) Swaging as in the drawing, NATURE FORMING. The swaging is not vertical, it is in an angle.
4) Pipe comes back to the initial loading station. Pipe is pushed to the second loading station. This second loading station is about 1.15m height from the floor. Three I-sections are connecting these two loading stations, and when pushed from loading station 1, the pipe will roll over the I sections to the loading station 2.
5) Loading station 2 will locate the weld seam and make sure that the weld seam comes 45 degrees from the all drillings manually. There is no automatic weld seam detection
6) When pushed from the loading station 2 to drilling machine, the pipe passes through holding fixtures which are located near to every drilling station.
7) Pipes are clamped by the holding fixture
8) Pipes are having holes drilled close to the edges using horizontal spindle and the staggered holes drilled using horizontal spindles.
9) Pipes are pushed forward to the unloading station.
Specifications:
Machine Structure:
1. The machine body is designed with the composite assembly with robust and endurable spare materials.
2. Characteristics of the main machine:
(1) Machine Base is made of high tensile strength steel with precision welded and good rigidity.
(2) Shafts, bearings and all components are manufactured precisely to have long lifetime.
(3) Efficient design, easy maintenance.
Swaging machine:
1. It will Swaging the tube end first. Then the tube will be moved to the drilling machine to push the tube feeding to drill.
2. Automatic Swaging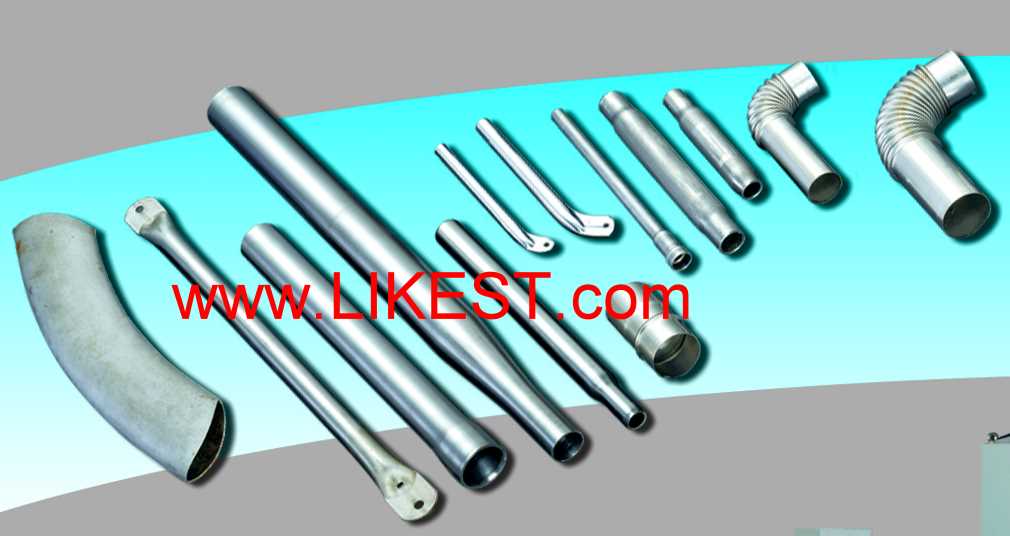 Main Drilling Machine:
Holes type and Spindle Design: in order to protect all drilling motors and let all drilling motors longer life, we will design the following Drilling Spindles layout, i.e., there is no drilling spindle on the bottom. The coolant will not brush the motor and the chips will not going down to the drilling spindle. And the coolant will let the drilling bits longer life, too.
Sections:
End Swaging Section : Unpacked conveyor => End Swaging Machine => Loading conveyor
Drilling Section : Horizontal and Vertical Drilling Machines => Racks => Pulpit
Packaging Section : Unloaded conveyor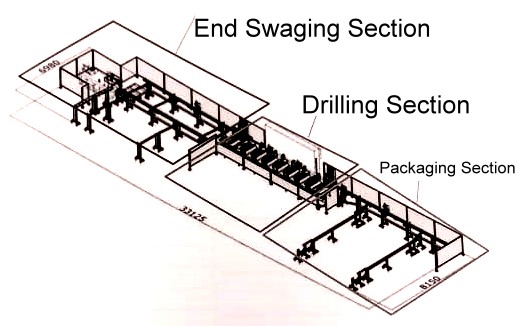 Suitable for square torque tube 100*100*2.3 mm MORE

Application:
Torque tubes are widely used on solar panel tracking systems.
Torque Tube for Solar Panel System
solar farm torque tube
Contact Information:
Headquarter: No. 37-4, Qingdao 1st St., North Dist. Taichung 40464 TAIWAN
TEL:886-4-22924427 FAX:886-4-22912487
E-mail: sales@likest.com
Whatsapp: +886922061622
Related machines

drive strut Roll Forming Machine MORE

pipe Cutting and Drilling Machine MORE

solar energy H beam punching Machine MORE